Reviews
Reviews are from customers who have visited our Tea Room in Tarrytown, NY as well as from those who have ordered tea online*. Click the logos below to check out your favorites and add your own! Reviews from Comment Cards available at the Tea Room as well as those received by e-mail have also been provided.  We've also added media coverage received over the years.  

We enjoy hearing from you and ask only that if you are unsatisfied with our service in any way, tell us personally so that we can make changes.  And if we've made your day, we'd love to know!
Customer Comments

Here's what some of our customers have to say!

"Wonderful teas and food, lovely atmosphere, great service. We had 3 different Teas – all wonderful- and 3 different sandwiches and samosas – all great!" Gwen, May 2016

"SUPERB service and food! We were so impressed by our visit on our way to Salem, MA, that we made a return stop on our travels home." Jeanne, June 2016

"We (the 3 Ladies) were here on Friday and today (Monday). We discovered [the] Tea Room and it was such a fantastic, delicious experience, we had to return on our weekend trip home! Delicious food and Tea!" Melanie, June 2016

"Absolutely the best tea room I've ever been in. Great atmosphere, fabulous food, generous portions, friendly and efficient employees!" Sandy, June 2016

"I LOVE your dill vinaigrette and would be absolutely thrilled if you were to sell it in to-go containers." Monica, June 2016

"Thanks again for everything during my recent visit to New York.  Looking forward to doing it again." Lorraine, Aug. 2016

"Thank you for the beautiful Makaibari Tea!  It is such a treat that it is not only delicious but keeps our 'stories' connected.  Blessings on your days." Christine, Aug. 2016

"Your Gluten Free rolls are delicious and the Apple, Potato & White Bean soup was to die for." Diane, Aug. 2016

"I have been meaning to reach out.  The order was delightful.  I'm glad I took your recommendations.  Everyone enjoyed the sandwiches.  I will have to stop by one day to visit the tea house.  Thanks again." Regina, Sept. 2016

"The teamperature has been dropping in anticipation of autumn which allows me to enjoy my Makaibari, Darjeeling tea even more than I do during the warmer months of the year." Mike, Sept. 2016

"Just want you to know how much your tea improves my life.  Thank you!" Jean, Sept. 2016.  (This would be Makaibari Silver Tips)

"Thank you for introducing me to so many wonderful teas. I appreciate how knowledgeable, kind & attentive you are whenever I come into the shop. Thank You!" Barbara, Dec. 2016

"Thank you for providing a haven for Tea lovers. Thank you for your kindness through the years." - Frank D, Dec. 2016

"Thanks for keeping us well-stocked with Tea!" - Loretta & Walter, Dec. 2016

"Must have been one of the best cups of tea I have ever had and I am from England." - Tony, Feb. 2017

"No where can I get tea of this quality from Darjeeling/India and even elsewhere in Asia for such a price. This place will truly boggle your mind--there are so many types of tea. The staff can answer all one's questions too." - NR, Apr. 2017
Want to see your comments featured here? Contact Us and tell us what you think!
Media
"At Silver Tips, afternoon tea ($15) is generous: two large, fully packed toasted sandwiches with greens, two mighty scones with thick cream and preserves, cookies and slices of cake (which we found too fluffy) come with the pot of tea -- your choice from the 120." - "DINING OUT; Teahouses and Their Pleasures" - The New York Times, April 2000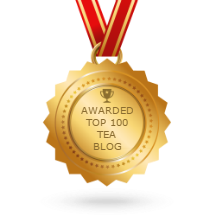 ONE OF FEEDSPOT'S TOP 100 TEA BLOGS AND WEBSITES FOR TEA ENTHUSIASTS, 2017
AWARDED BEST TEA SHOP AND BEST CROISSANTS OF 2008 BY WESTCHESTER MAGAZINE
"From the robust Kenya black tea to the smoky Genghis Khan blend to refreshing white peony, as well as classics like chai and green tea, there is a variety to please every palate." - "Enjoying Modern Tea Service at Silver Tips Tea in Tarrytown" - Westchester Magazine, February 2013
"If you're the sort of person who has already mastered fine wine and is ready to move on to new territory, then Silver Tips is ready for you… If you feel like getting an education, the menu has lots of background about tea." - "Teapot Tempest", Hudson Valley Magazine, February 2005
"The tea selection is pages and pages long, however, it was very well organized and easy to scan. There were so many I wanted to try, especially since they directly source their own teas." - "Silver Tips Tea", OH How Civilized, Aug 2013
"Silver Tips isn't a formal teahouse: There are no lacy curtains or pink walls or anything that screams no kids allowed. You might even mistake the space for a bistro if the tables weren't set with delicate-looking porcelain cups and saucers." - "High Tea With a 2-Year-Old", Wee Westchester, May 2012 (Read this: It's adorable!)
Want to see your comments featured here? Contact Us and tell us what you think!
*For individual product reviews, please refer to that product's page.